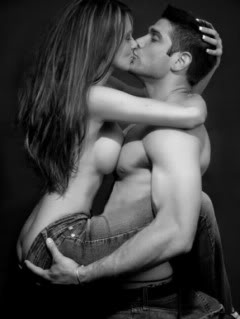 When Two Hearts Meet
They long to become one
Not wanting to ever retreat
They never leave things undone.

So walking together under the stars
They stop, gaze to the heavens above
This journey of coming from afar
Has been drawn together with love.

This love burns on with desire
Looking forward with more to come
Not wanting to put out the fire
Can only become envy to some.

Holding each other tightly embraced
They kiss, and kiss, and kiss
Breathing now is unevenly spaced
Their minds not comprehending this.

So with passion from deep inside
It is inside the house they have went
Exploring of each they have applied
Their energies now have been spent.

Being fulfilled, cuddling, they talk
Murmuring thoughts of sentiments
Another day they too may walk
Discussing their intimate moments.

And as they go forward onwards in life
Soon new life has been born
Sometimes struggling along with strife
They find themselves down and worn.

But abiding with god by their side
Listening to what has been advised
It does not hurt to ask or confide
It is another sign of being wise.