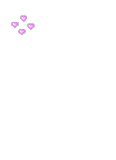 Faithfully

You are everything to me...The brightest Star
You are the end of my shadow following me faithfully
and softly saying to me "come and be lost with me"
Your love is mine faithfully
the perfect lift under the doves wings of hope
The first flicker of morning in my heart...
The last ray of light as I lay to rest
You are mine faithfully
Softly whispering ....
softly telling me of your love,
your devotion surpasses anything that I have ever known
All your love is born thou warmth,
come be lost with me in my soul.
Your love is mine faithfully
The loss of your love would leave my heart empty
in it vastness. this empty space
called life would die with out your love,
You are the brightness in everything I see
I will be yours until the end of time.
I love you my baby.