June 2018
| Mon | Tue | Wed | Thu | Fri | Sat | Sun |
| --- | --- | --- | --- | --- | --- | --- |
| | | | | 1 | 2 | 3 |
| 4 | 5 | 6 | 7 | 8 | 9 | 10 |
| 11 | 12 | 13 | 14 | 15 | 16 | 17 |
| 18 | 19 | 20 | 21 | 22 | 23 | 24 |
| 25 | 26 | 27 | 28 | 29 | 30 | |
Calendar

Pregnant Man Thomas Beatie Expecting THIRD Child
Thomas Beatie, known to the world as the pregnant man, is expecting his third child, according to MomLogic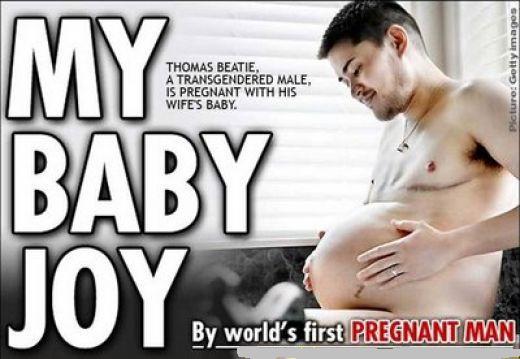 Beatie, a transgender male, made international headlines when he wrote an article for The Advocate in March 2008, announcing that he was pregnant and legally male. Thomas, formerly known as Tracy, a beauty queen from Hawaii, had kept his female reproductive organs in hopes that he would someday have children. His sexual reassignment surgery was in 2002.
"Hiding a pregnant man is like hiding an 800-pound gorilla," he wrote in The Advocate. "Nancy and I wanted to tell our story from our own mouths before it got out."
A beaming Thomas and his wife Nancy appeared on Oprah in April 2008, where he stated that he and his wife are able to have intercourse. Although he had not had phalloplasty (the creation of an artificial penis), his testosterone treatments had grown his clitoris into a small penis.
The couple used a sperm donor to conceive. Their first child, a girl named Susan, was born by natural childbirth on June 28, 2008.
After baby Susan's birth, Thomas told People "She's so precious, I just can't stop staring at her...Just holding her is the best feeling in the world." He also bragged that he didn't have a single stretch mark.
The pregnancy didn't prevent Thomas from being a model husband. TMZ photographed him whacking weeds in his Oregon lawn weeks before giving birth.
In November 2008, Thomas, , who is now 35 or 36, told Barbara Walters that he and Nancy were expecting their second child. The couple had their second child, a boy, by natural childbirth on June 9, 2009. Nancy breastfed both children.
Thomas and Nancy began dating when Thomas was 24.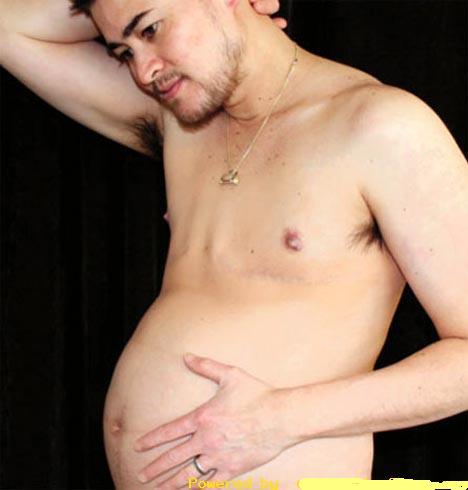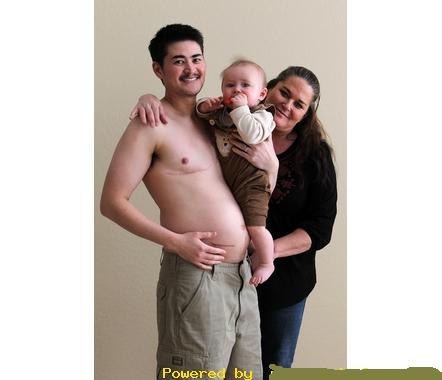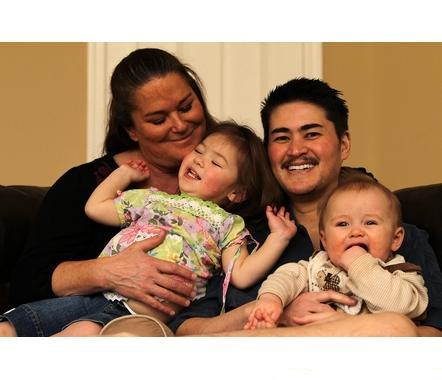 Last month a California man named Scott Moore announced he was expecting a baby
Admin





Mensajes

: 5998


Fecha de inscripción

: 2009-07-14


Edad

: 33


Localización

: New Zealand


hmmmm this is so wrong!

I guess life has it's weirdo's.

& dude you are one of them!

Sorry to say but Man having a baby?..Your more of a damn joke honestly.
AHHHHHHHHHH yes really dats true

Admin





Mensajes

: 5998


Fecha de inscripción

: 2009-07-14


Edad

: 33


Localización

: New Zealand

Nasty post my honey..

Honestly i wonder what would the children think in years to come?.
That there parents are whacko's?
Yes this is strange honey