WELL..Lets view the pictures, cos i wouldn't dare to ride those, i would pee my pants



BUT i'm not shy to ride something else with you my baby

...shhh!

---------------------------------

Kingda Ka Roller Coaster

Located at Six Flags Great Adventure in New Jersey, it is the tallest and fastest roller coaster in the world. The train is launched by a hydraulic launch mechanism to 128 miles per hour (206 km/h) in 3.5 seconds.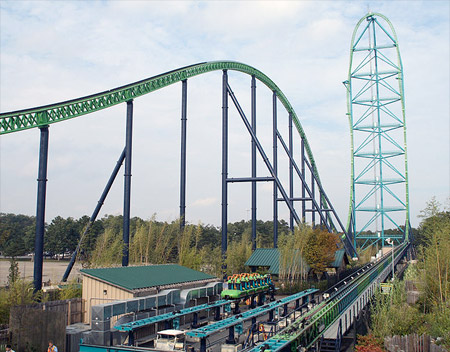 Vertical Velocity Roller Coaster

Located at Six Flags Discovery Kingdom in California, this roller coaster gives riders a sudden scare by stopping the train in mid-air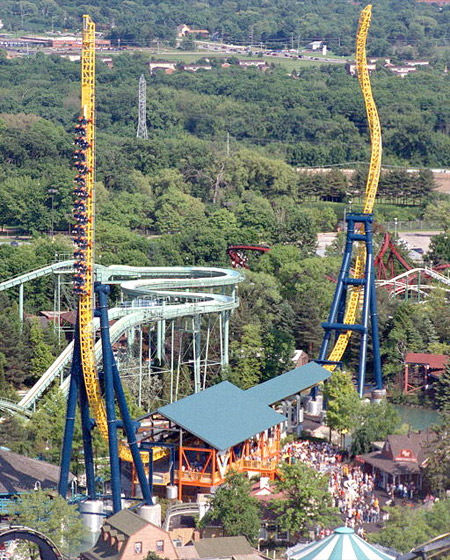 Thunder Dolphin Roller Coaster

Steel roller coaster located at Tokyo Dome City Attractions park in Tokyo passes through a hubless Ferris wheel and a hole in the building.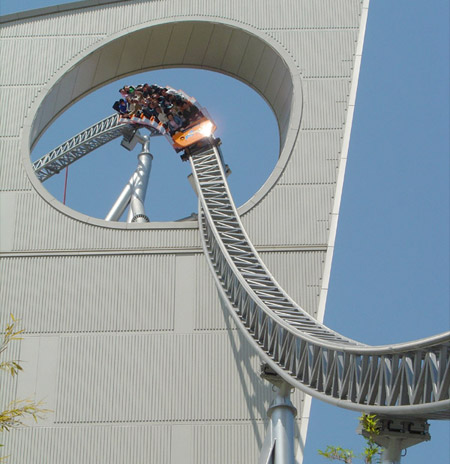 Expedition GeForce Roller Coaster

Located in Germany, the roller coaster train travels through a course of 1.2 kilometres long with seven periods of weightlessness.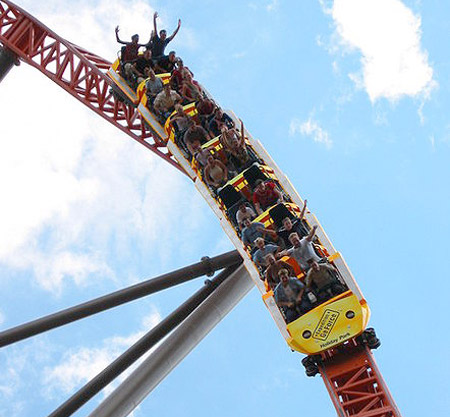 Top Thrill Dragster Roller Coaster

Cool roller coaster at Cedar Point amusement park in Ohio rockets from 0 to 120 mph in 2.8 seconds.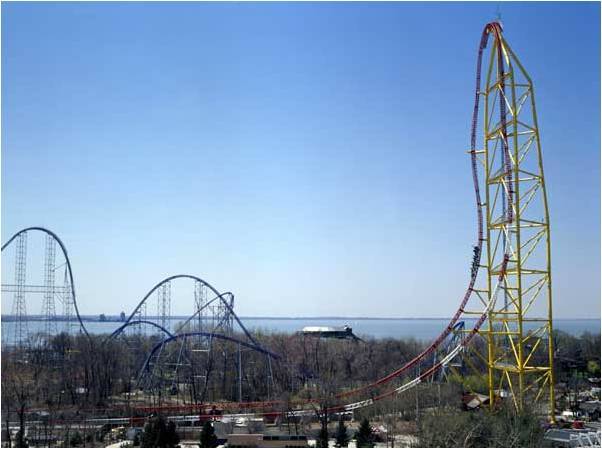 Eejanaika Roller Coaster

Scary roller coaster at Fuji-Q Highland in Japan features seats that rotate 360 degrees in a controlled spin.