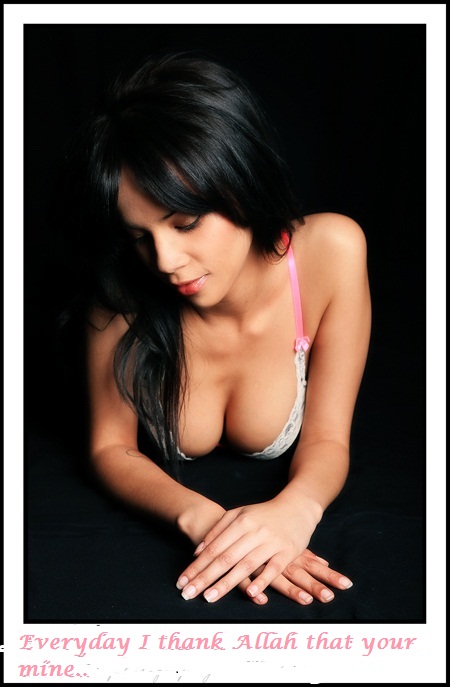 Inviting - exciting - emotion
with power I had never known,
a world of unchained devotion
because you are my very own.
I had fallen in love with you.

The sound of your voice is music to my ear
So soft, sweet, and clear
The kiss from your lips words can not explain
It takes away my worries and my pain
The caress of your hand sends shivers down my spine
Everyday I thank Allah that your mine.