June 2018
| Mon | Tue | Wed | Thu | Fri | Sat | Sun |
| --- | --- | --- | --- | --- | --- | --- |
| | | | | 1 | 2 | 3 |
| 4 | 5 | 6 | 7 | 8 | 9 | 10 |
| 11 | 12 | 13 | 14 | 15 | 16 | 17 |
| 18 | 19 | 20 | 21 | 22 | 23 | 24 |
| 25 | 26 | 27 | 28 | 29 | 30 | |
Calendar

Happy Birthday My baby!! ~ Mwaaah ~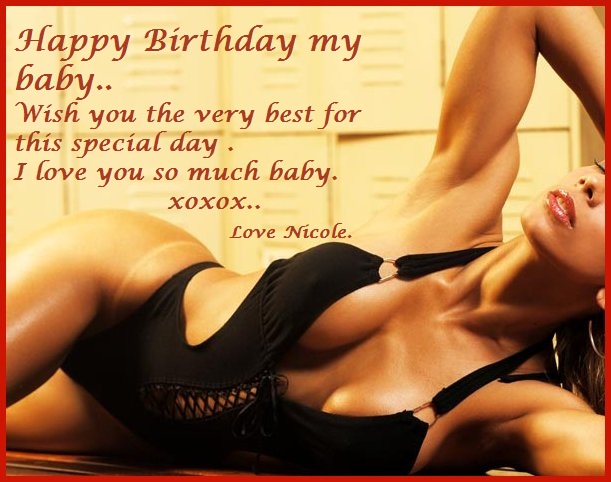 You're most welcome my baby, You are special never forget that.

Saalgirah Mubarik

I love you ever so much. May this birthday be just the beginning of a year filled with happy memories, wonderful moments and shining dreams.

BABY YOU ARE MY LIFE...

I am thinking about you. We are so close here … it's not like I am feeling that you are far – it's just that I want to let you know again HOW MUCH I am in love with you. I will love you forever and for always, Baby. You are a man every girl is dreaming about and that's not all … you are all mine. I don't know what I did good in this life to deserve you, but I have must been doing something very good in my life! Being with you makes me feel like the entire world is mine. One day we will be together … I am dreaming about that. I love you, Baby, and I am yours forever!!!
Without you there would be nothing.
You are my whole world.
Thoughts of you come with my every breath.
You are my life.
You came into my life and gave it meaning.
You took over my heart.
Your love is all I live for.
You are my life.
The pride in your eyes gives me a reason to try.
The love in your heart gives me reason to live.
You are the only reason I get up in the morning.
You are my life.
You have always been there for me.
Though I've severely tested it,
Your love has never wavered.
You are my life.
Thank you for always being there,
I need you.
I love you.
You are my life.
Burning in your love..

You're the first one whom I think of, every morning when I rise...

You're the last one whom I think of, when I close my eyes...

You're in each thought I have and every breath I take...

Day by day...night by night...
I wake up in happiness that I have you...

You're an angel from above who takes my pain...
So much lucky to have you in my life...

I am burning in your love.
I love you