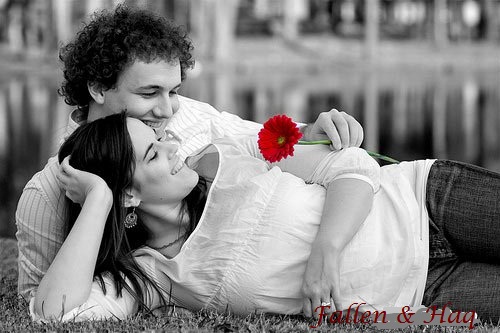 From the moment we met I knew
Something special was happening between me and you.

I knew it was something sweet & true,
& couldn't stop myself from falling for you.

At first I thought how could this be,
I have found the one true love for me.

You stole my heart piece by piece,
and in my heart is where you will always be!