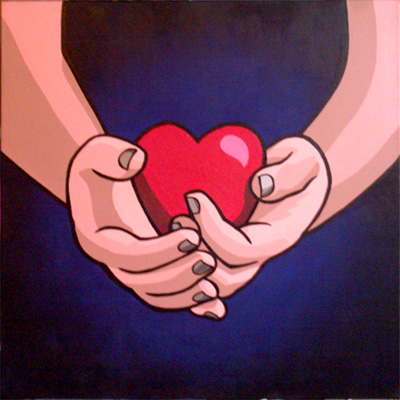 What good is love without a rose?
What is a heart without a soul?
What good are dreams without having you?
But in my dream I finally found you.
The power of our love is as strong
as when meteors collide,
This tear of love sits on my lips waiting for you
because it is there where he resides.
Do you see my trembling fingers
reaching out for you?
Come feel this baby, because these feelings
are too good to be true.
I have never reached out for
anything like this before
But, now that I have,
the feelings have sunk into my heart,
down to the core!
My love will caress your soul, ease your pains,
and you will never feel alone,
I will build an empire where you as my queen will
rule on top of my throne.
As a queen you may have all the riches
right from the start,
But the real gem is that
you will always have my heart...
Am I really as sensitive and as genuine
as I claim to be?
Look in my eyes and into my heart
and your name is all you will see.
Fallen is that name that has ended my search and has put my heart at ease,
To get to my heart you must open many doors and, sweetheart, you have the keys.
Now that you have opened up the doors
and I have learned to love,
My heart is no longer a threat,
but it is as peaceful as a dove.
As I don't expect a response to my poem
being that it is done solely
to express my love to you,
Just having the opportunity
to share my love with you
is the best gift since I have met you.
With all of the emotions, tears and love
that travels through my body
when I think of you,
I have become a better man,
not only for me, but for you too
because,
I TRULY LOVE YOU.