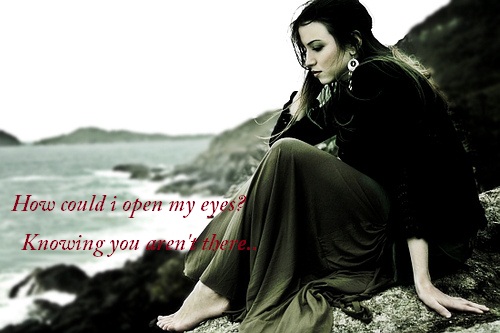 How Could I Smile?
When You're Not Here To Share It With Me
How Could I Breathe?
With No Air I Have To Take
How Can I Not Cry?
When All Joy Is Only With You
How Can I Feel Free?
While Without You I'm In A Cage
How Can I See?
When All I Wanna See Is You
How Can I Hear
If All I Wanna Hear Is Your Voice
How Can My Heart Heal?
If My Heart Began Beating Without You
How Can I Ever Survive?
Without You On My Side.