January 2018
| Mon | Tue | Wed | Thu | Fri | Sat | Sun |
| --- | --- | --- | --- | --- | --- | --- |
| 1 | 2 | 3 | 4 | 5 | 6 | 7 |
| 8 | 9 | 10 | 11 | 12 | 13 | 14 |
| 15 | 16 | 17 | 18 | 19 | 20 | 21 |
| 22 | 23 | 24 | 25 | 26 | 27 | 28 |
| 29 | 30 | 31 | | | | |
Calendar

My Darling, You Are My Life
Admin





Mensajes

: 5748


Fecha de inscripción

: 2009-07-10


Edad

: 35


Localización

: Barcelona.

Admin





Mensajes

: 5998


Fecha de inscripción

: 2009-07-14


Edad

: 33


Localización

: New Zealand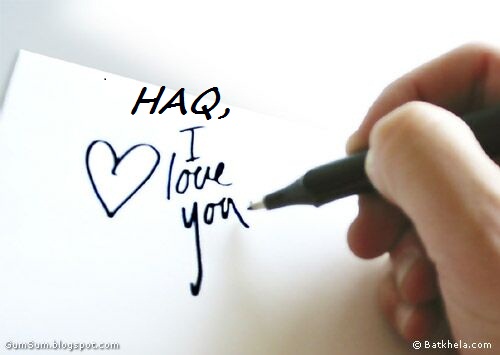 Baby you are my soulmate..

This love letter is specially a way to express my undying love for you.
From the first time we met, my love for you has grown more and more and today.
I can't think of a life without you.
You are the most remarkable person I'll have ever met in my entire life.
You're kind, caring, compassionate, loving and generous.

When I am with you, I feel alive to my inner most core.
You bring to me happiness no one else has before.
You have touched my heart in so many ways that today I feel completely lost without you.
Every moment spent with you is the best and I want to spend the rest of my life with you.
I hope you also feel the same.
If only you knew how much I want to stay in your life.

Is it wrong to be so deeply and deeply in love with someone?
I do not know what love is.
But if it means to laugh in your joy,
to cry in your pain and feel your presence all around then I am in love.
The past year we have spent together have been incredibly romantic.
I hope that there are more great times to come. I love you darling.