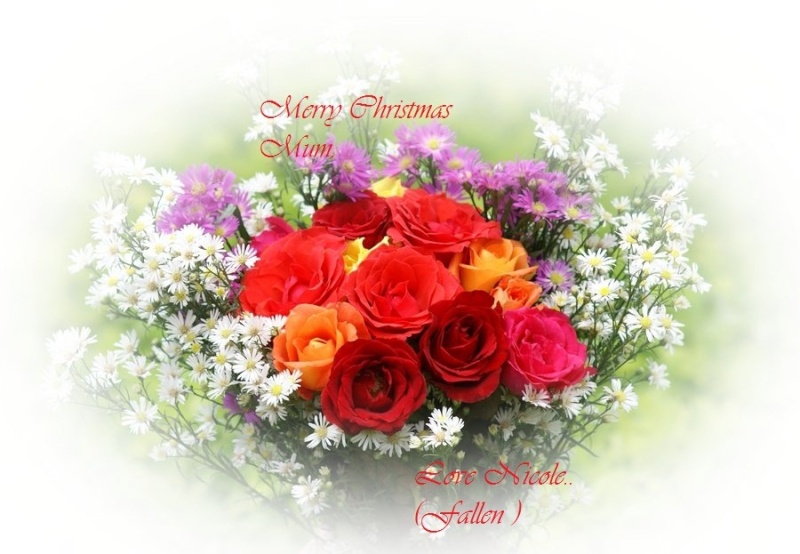 I love you MuM = In Maori version ( Kei te aroha au ki a koe MaMa.)



"M" is for the million things she gave me,

"O" means only that she's growing old,

"T" is for the tears she shed to save me,

"H" is for her heart of purest gold;

"E" is for her eyes, with love-light shining,

"R" means right, and right she'll always be,

Put them all together, they spell "MOTHER,"
A word that means the world to me.

Merry Christmas Mum..

The heart of a mother is a deep abyss at the bottom of which you will always find forgiveness.



Last edited by Fallen on Mon Jan 03, 2011 4:30 am; edited 1 time in total