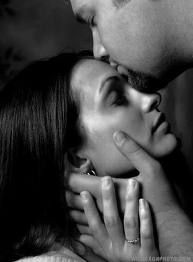 All that makes me who I am
And everything that you see;
Is all because I belong to you?
And you belong to me.
My mind thinks only thoughts of you
My heart spills over with love.
All because our paths have crossed;
With the help from Him, above
Every breath I take, I owe to you;
And every smile that on my face;
Is all because of you, my love?
You put them in their place.
I give you my all my everything
My days, my nights, my soul
Making you happy and being with you;
Is my one and only goal?
Every night you fill my dreams;
And every day, I start anew.
And all of this is possible
Just because you're you
You will always have my heart and soul;
And everything that is me
It's all locked up inside me now
And you have the only key!