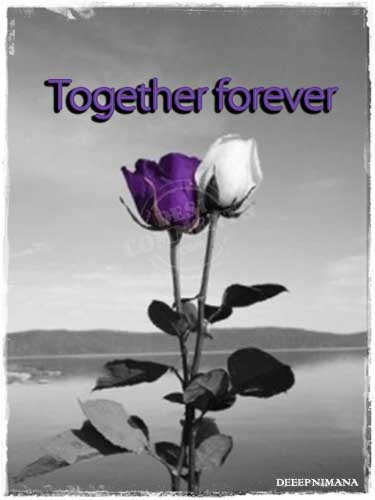 My Love,
For two plus years we have often shared -
a gift from the very start.
The seed was sowed and love has grown –
in a private part of our hearts.

I know yours, and you know mine –
and every single day, they do meet.
as joy embraces our tear-filled eyes –
where our love is so complete.

The only one besides ourselves –
who we know is always there,
is the Master, for he is the stone –
that made this love so unique and rare.

That certain little special place -
where true love does abide,
has weathered storms and struggles,
but no longer there to hide.

For in prayer we go each day –
to give our hearts, instead of take,
always forgiving each other's faults –
and failings that we so often make.

We don't keep this love of ours, hidden -
from those who need it's blessed grace,
because, if is not a love shared with others –
then all is for naught and such a waste.

Our love embraces that little place –
for it is stored there as an art,
and it will never die, because we won't let it –
in that private part of our hearts!