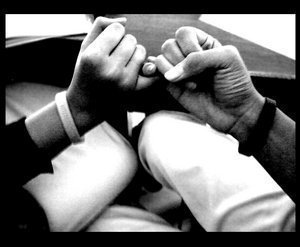 Love Is
Every "I love you" is a promise.
A promise to stand by you
Whatever the odds
Whatever the outcome
Whatever the cost.
Every "I love you" is a pact.
A sworn oath to stick by each other
To be there for each other, no matter what
Personal sacrifice is necessary, and no matter what
Consequences may befall.
Every "I love you" has nothing to do
With touches
Or kisses
Or sweet nothings whispered in an attentive ear.
"I love you" is more than all these things.
It means loyalty
And honor
And trust
Without the expectation of the same in return.
So, my friend, knowing this
Know also that I love you Fallen...!!!